The Gathering
The Gathering Group undertake a small number of regular activities throughout the year. Because our membership is spread throughout Australia, and we do not have permanent premises, there are not many opportunities for us to get together.  However, when we do gather we all have something in common…Hill End & Tambaroora ancestors, so no one is a stranger.
Click on this link to take you to the page with all the details: The Gathering has traditionally been held on the first Saturday in March each year. In 2018 it will be on Saturday 3 March. Hope to see you there.
Our volunteers meet 4 – 5 times a year in Sydney to discuss our ongoing projects. If you are interested in joining this enthusiastic band then contact us. We have plenty of projects and are always looking for willing workers.
Special events
Hill End Long Weekend Market Saturday 30 September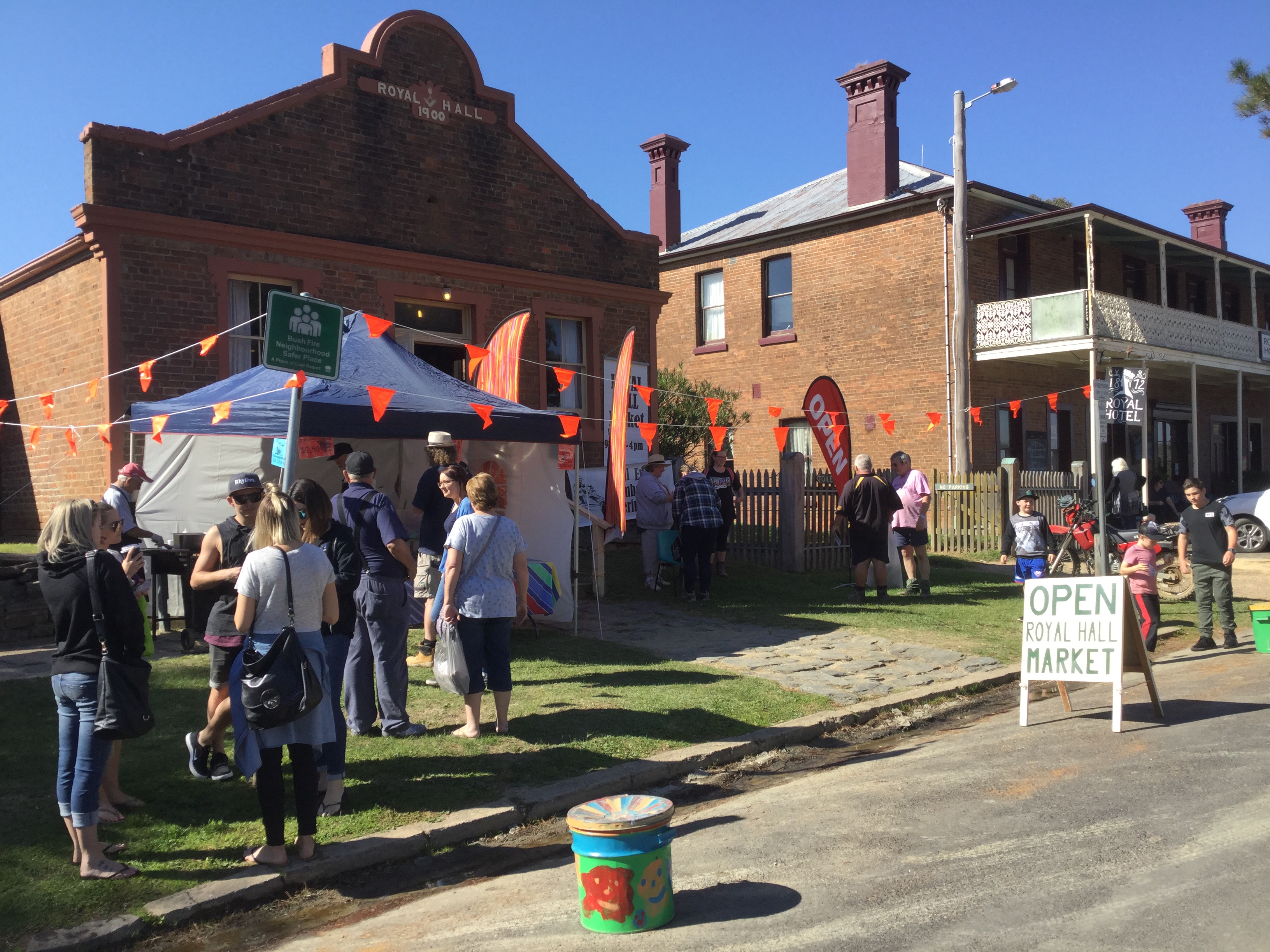 We are looking forward to a great weekend and the Community Market on Saturday will be buzzing in the Royal Hall from 9.30am till 4pm.
Over the weekend the Australian Orienteering Championships will be held in the village surrounds so the town is gearing up to provide other activities for the expected influx of visitors. The market is right in the centre of town, in the Royal Hall, so you can't miss it.
We are especially hoping that the orienteering visitors to the town will support the community market where locals take the opportunity to showcase some of their arts and craft. There are no other retail outlets in the town for this type of trade so we want to encourage these traditional skills. There will also be a mixture of bric-a-brac, books, preloved clothing, knitwear, jams, household items and collectibles for sale. We even have our own version of the Golden Arch…the Sausage Sizzle kind, of course!
The hall will also be open on Sunday 1 October for those who wish to return to discover if their family history may include a Hill End connection. Drop in and say "Hi!".
Sunday 22 October 2017 – Spring is in the air….Historic Houses Open Day in Hill End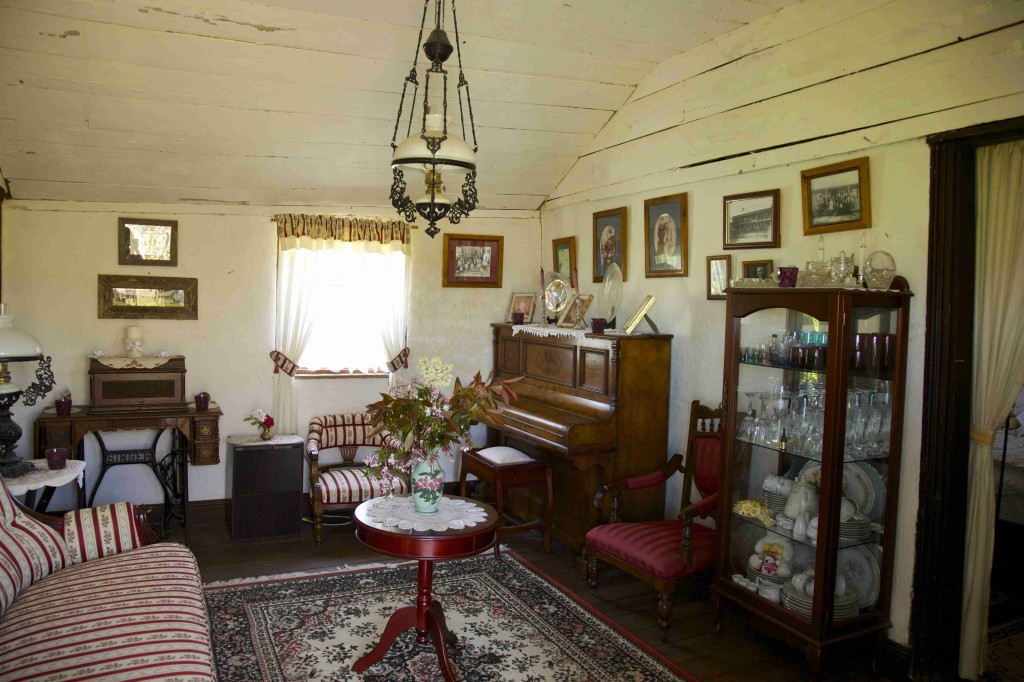 The popular Hill End Open Day enables visitors to access a number of unique gold rush buildings, not normally open to the public. The combination of buildings available to view gives a fascinating glimpse into the past life in a bustling, frenzied mining town.
In the boom year of 1872 Hill End claimed the second biggest population in the state,yet today it is but a sleepy remnant of its illustrious past.
Register at the Royal Hall, where the pioneering ancestors will gaze upon you, before heading out to the visit St Paul's Church, miners' cottages, (some now residencies and studios for visiting artists), including the home of renowned artist Donald Friend, the Court House, the School and La Paloma pottery. There is almost too much to see properly in one day, so come early!
Experience the ambiance of these incredible gold rush buildings set in the isolated landscape of the Central Tablelands. Arrive by sealed roads from Mudgee or Bathurst. Always bring a jumper or jacket to Hill End as weather can cool down in mornings and afternoons.
Adult $25.00 Concession $18.00 –  Bookings essential.

For further details and bookings Phone: (02) 6337 8306 or Email : HillEndOpenDay@yahoo.com.au