The Gathering
The Gathering Group undertake a small number of regular activities throughout the year. Because our membership is spread throughout Australia, and we do not have permanent premises, there are not many opportunities for us to get together.  However, when we do gather we all have something in common…Hill End & Tambaroora ancestors, so no one is a stranger.
Click on this link to take you to the page with all the details: The Gathering has traditionally been held on the first Saturday in March each year. In 2018 it will be on Saturday 3 March. Hope to see you there.
Our volunteers meet 4 – 5 times a year in Sydney to discuss our ongoing projects. If you are interested in joining this enthusiastic band then contact us. We have plenty of projects and are always looking for willing workers.
Special events
Family History Weekend 5 – 7 May 2017

Explore your Australian Goldfields Heritage – Walk in the footsteps of your ancestors.
Click here for a complete program of our weekend.

Celebrate Australian Heritage Festival in Hill End from midday Friday 5 May until Sunday 7 May for a weekend of Family History and Heritage. Your ancestral journey starts at the Royal Hall in Hill End.
Delve into the combined resources of Hill End Family History and Hill End & Tambaroora Gathering Group to find your links to the goldmining past in this iconic district.
Explore the many cultures and events which shaped the Western Goldfields, which was the area surrounding Hill End, Tambaroora, and encompassing some of the other small villages which may have played host to the ancestors.
Seek assistance from volunteers who have decades of specialist experience.
Participate in Workshops on researching your Hill End ancestors and how to make the most of the updated Hill End & Tambaroora Gathering Group website.
Learn about the Chinese miners who made a similar impact on the district. Special guest speaker will be Juanita Kwok, a PHD candidate at Charles Stuart University, who will share some of her research with us in this specific area.
Experience a multicultural dinner on Saturday night at Hill End Lodge to honour the many nationalities who were here in the roaring days.
Venues: Royal Hall & Hill End Lodge Entry by gold coin donation.
Friday: midday – 4pm,  Saturday: 10am – 4pm,  Sunday: 10am – 3pm.
Bookings not necessary for entry to the Hall or Workshops
Bookings & prepayment essential for the BBQ on Friday night and the Multicultural dinner on Saturday night. Please note that bookings for both dinners have now closed.
We are grateful to Hill End Arts Council for their support of this Heritage Month event.
Sunday 22 October 2017 – Spring is in the air….Historic Houses Open Day in Hill End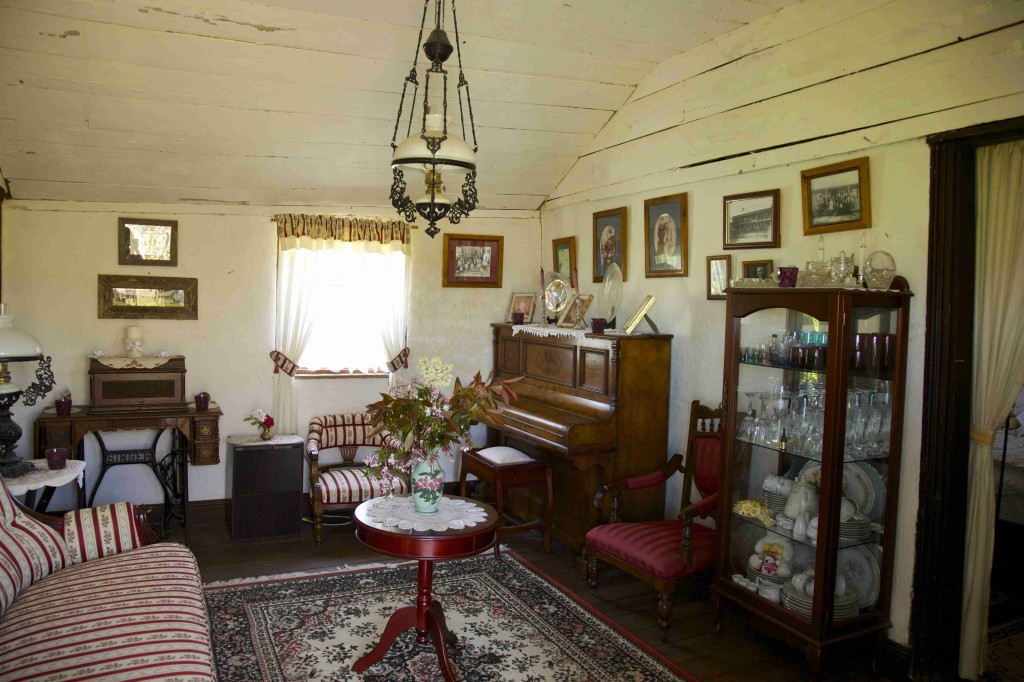 The popular Hill End Open Day enables visitors to access a number of unique gold rush buildings, not normally open to the public. The combination of buildings available to view gives a fascinating glimpse into the past life in a bustling, frenzied mining town.
In the boom year of 1872 Hill End claimed the second biggest population in the state,yet today it is but a sleepy remnant of its illustrious past.
Register at the Royal Hall, where the pioneering ancestors will gaze upon you, before heading out to the visit St Paul's Church, miners' cottages, (some now residencies and studios for visiting artists), including the home of renowned artist Donald Friend, the Court House, the School and La Paloma pottery. There is almost too much to see properly in one day, so come early!
Experience the ambiance of these incredible gold rush buildings set in the isolated landscape of the Central Tablelands. Arrive by sealed roads from Mudgee or Bathurst. Always bring a jumper or jacket to Hill End as weather can cool down in mornings and afternoons.
Adult $25.00 Concession $18.00 –  Bookings essential.

For further details and bookings Phone: (02) 6337 8306 or Email : HillEndOpenDay@yahoo.com.au
New in What's on
Dates for the diary: