The Gathering
The Gathering Group undertake a small number of regular activities throughout the year. Because our membership is spread throughout Australia, and we do not have permanent premises, there are not many opportunities for us to get together.  However, when we do gather we all have something in common…Hill End & Tambaroora ancestors, so no one is a stranger.
Click on this link to take you to the page with all the details: The Gathering has traditionally been held on the first Saturday in March each year. In 2019 it will be on Saturday 2 March. Hope to see you there.
Our volunteers meet 4 – 5 times a year in Sydney to discuss our ongoing projects. If you are interested in joining this enthusiastic band then contact us. We have plenty of projects and are always looking for willing workers.
Special events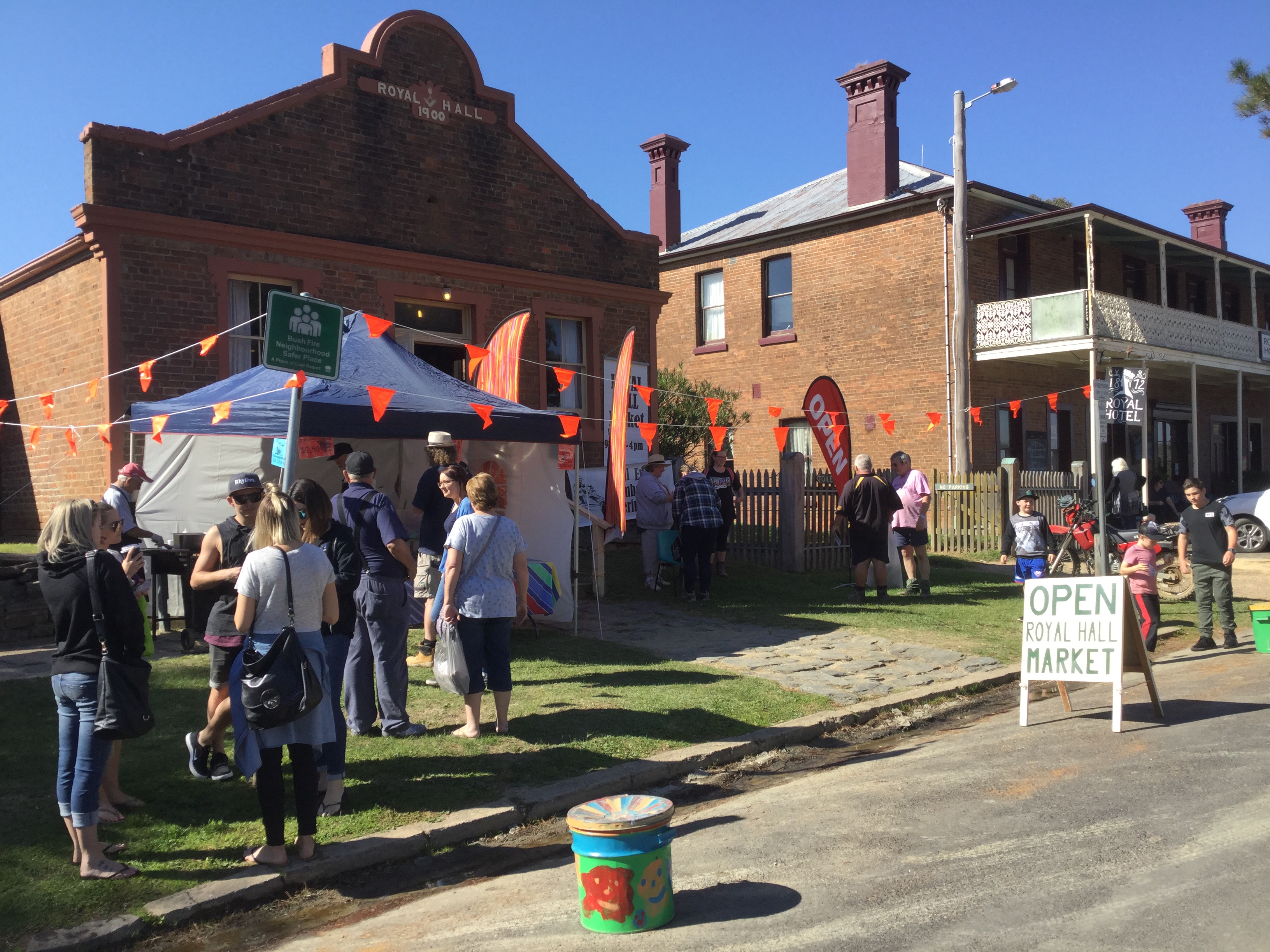 Our next market will be run on the Easter Saturday, 31 March, 2018 between 9.30am and 4pm. We welcome new and returning stall holders. Bookings are essential as space is limited so if you are interested in having a stall please contact us for more details.
Future Fun
Taste the Past Food Fair – Hill End Lodge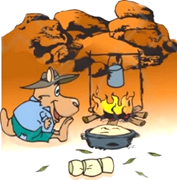 When: Saturday 20 October 2018
"First of all, catch your kangaroo" ….
Head to Grandma's recipe book, dig out the old faithful family specialty that her grandmother shared with her. We are planning a gastronomic extravaganza….well at least a fun picnic day… Whilst this event is still in the planning stage we hope your will join us in Hill End on Saturday 20 October.
We are combining forces with Hill End Lodge to hold a family day in their grounds. We wish to honour the cooking and kitchen skills of the female ancestors, including their multicultural backgrounds.
How did they manage to nutritionally feed their families, under such trying circumstances, with ingredients that were almost impossible to find, and were so unfamiliar to their palate?
Hone your bush skills, there will be a camp oven bake off involved too! More details will come to light as planning progresses.