The Gathering Activities
The Gathering Group undertake a small number of regular activities throughout the year. Because our membership is spread throughout Australia, and we do not have permanent premises, there are not many opportunities for us to get together.  However, when we do gather we all have something in common…Hill End & Tambaroora ancestors, so no one is a stranger.
Click on this link to take you to the page with all the details: The Gathering has traditionally been held on the first Saturday in March each year. In 2021 it will be on Saturday 6 March. Hope to see you there.
Saturday 11 April 2020
Due to the Coronavirus situation and as a precaution to slow the spread of COVID-19 we have regretfully made the decision to cancel the Hill End Community Easter Saturday Markets. We hope you understand. However, Hill End as a great place to visit is still open for business and so we encourage visitors to still come and enjoy the fresh air and healthy outdoor activities. If you have any concerns or questions, please contact us.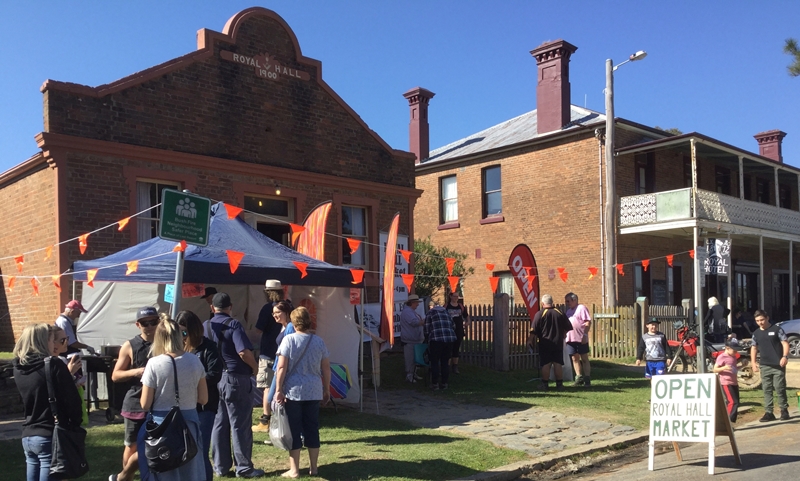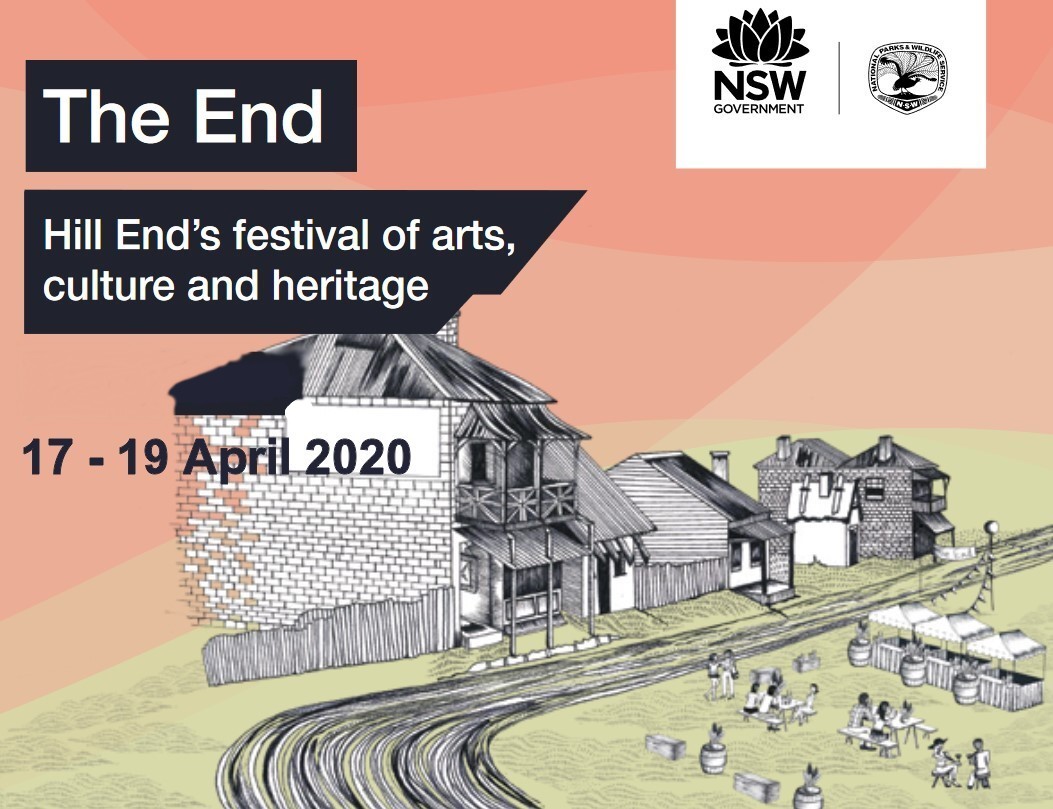 17 – 19 April 2020

CANCELLED
Hill End
Sadly a decision has been made to cancel the 2020 End Festival. We have been notified that NPWS is currently responding to the fires and the recovery of our national parks.
Strive with Honour: Hill End Public School, 150 years celebrations
7 November 2020
Hill End Public School opened on 1 May 1870. In November 2020 they will be celebrating 150 years of public education in the village. Past pupils and students and descendants are invited to attend the Open Day and celebrations.
More details as they come to hand.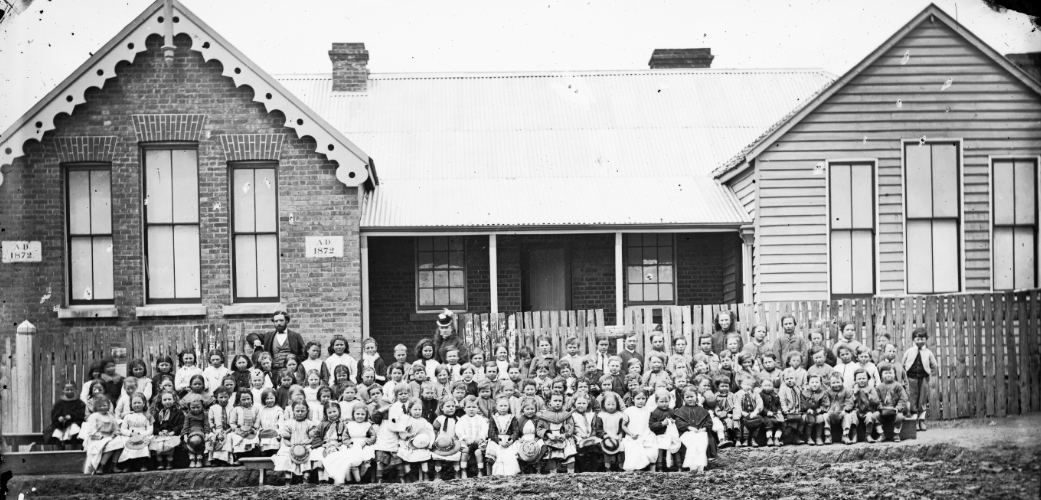 Hill End Public School 1872 (Holtermann Collection: SLNSW)